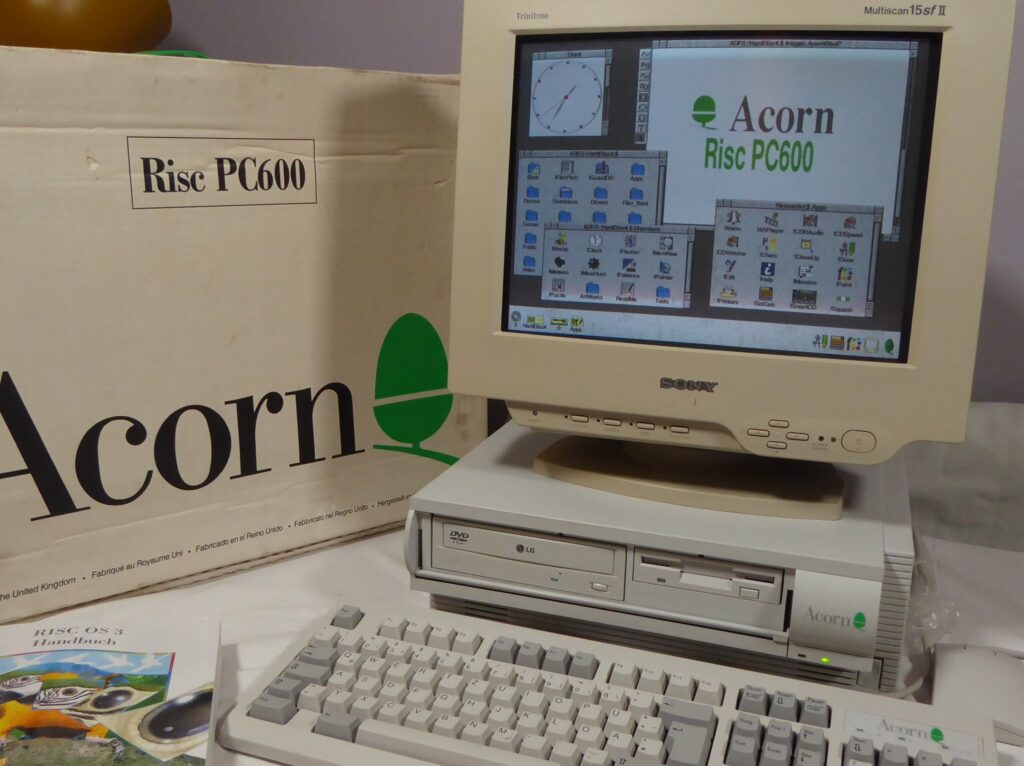 If you talk about the beginnings of the microcomputer era from the end of the 1970s on the British Isles, then one name cannot be missing: Acorn. And yet this name means nothing to many people today, especially younger people, even though they surely hold technology in their hands x times every day whose origins go back to this computer manufacturer.
Acorn was often referred to as the "British Apple Inc." because the company stood for many technical innovations and good product design. The products were also often more technically advanced than the commercially more successful competition from the USA.
But to understand why my Acorn Risc PC600 is a special piece of computer history, we need to know the circumstances of how it came to be. Listing the technical specifications alone doesn't do the computer justice. So let me take you on an exciting journey of an exciting computer.
Continue reading

"Acorn Risc PC600: "No RISC – No Fun!""